It's a new beginning in my life. Out with the old and into the new. I find it vital to do this once in a while..you know..clean up the gutter that is your life and start afresh.
My reason is simple..
I've never felt love.
Not Agape love.
I mean intimate feelings towards someone.
I usually end up in relationships for these reasons
b) Your cute and i think it might work but it doesn't
c) Your my type but i'm scared of letting go
I'm just tired of it all and thought i'd need the change. I've hurt whey too many people to just continue living like I can't comprehend emotions. My new beginning is letting my guard down and feeling for once. Getting hurt-emotionally- I think is one of the many experiences of life.
I want to live not survive.
I want to feel not control.
I was to let go and breath in for once and not wear a mask everyday of my life.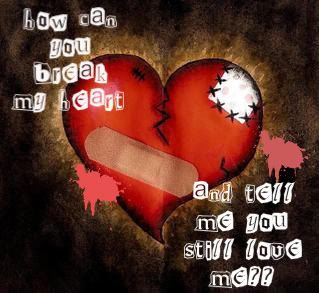 |Break Your heart-
Taio Cruz